Everyone at our practice is committed to providing you with the very best in dental healthcare. Our dental team bring a wealth of experience to the practice and have individually obtained high standards of professional qualification.
OUR DENTIST TEAM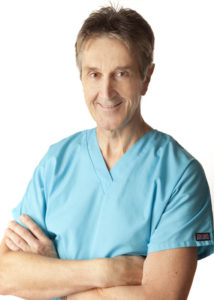 Dr Philip Willsher
Dental Surgeon
BDS Lon LDS, RCS Eng
Country of issue: London, UK
GDC registration number: 48686
Phil has been in general practice over 30 years, and started the Sunninghill Practice in 1995. He is widely experienced in general dental practice, both in the UK and abroad, particularly Australia and Africa. He studied occlusion and cosmetic rehabilitaion at the Dawson Institute between 2008-09. Phil has been involved in training new dental graduates here at the Sunninghill Practice for the last 11 years. He has a special interest in oral surgery and cosmetic procedures.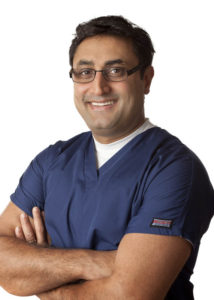 Dr Davesh Patel
Dental Surgeon – Partner
BDS (Manc) DPDS (Brist) MFGDP (UK) PG CERT (Med&Den Ed)
Country of issue: UK
GDC registration number: 69459
Davesh qualified from the University of Manchester in 1993 and went on to achieve a Postgraduate Diploma in Dental Studies in 2005. He has continued to be involved in Post Graduate Education throughout his career and completed a Postgraduate Certificate in Medical and Dental education in 2013. He has a special interest in Cosmetic, Restorative and Implant dentistry.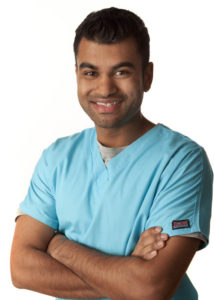 Dr Loven Ganeswaran
Associate Dental Surgeon
BDS Lon (Honours) BSc (Honours)
Country of issue: UK
GDC registration number: 193734
Loven qualified from the Royal London in 2010. He achieved distinctions in Human Health and Disease, Clinical Dentistry and Restorative Dentistry, before qualifying with Honours. He has been an important part of the clinical team here at the Sunninghill Practice since 2010. He has special interest in orthodontics and cosmetic procedures
Dr Narinder Thanjal
Associate Dental Surgeon
BDS (PCMD) MJDF RCS (Eng) BEng MPhil
Country of Issue: UK
GDC Registration Number: 244751
Narinder qualified from Peninsula College of Medicine and Dentistry in 2013 and completed her post graduate diploma from the Royal College London in 2014. Before becoming an dentist she graduate with BEng and MPhil in Dental Materials. She has a special interests in restorative/endodontics and cosmetic dentistry
Dr Deepa Panchalingam
MBBS (Lond), Bsc (Hons)
GMC Registration number: 7271981
Deepa has been working as a Doctor within General Surgery across numerous hospitals within London, including jobs in General and Breast Surgery. She graduated from Barts & The London Medical School in 2012 and completed her foundation training in Oxford. Having worked within surgical specialities for numerous years, she has become highly skilled in minimally invasive techniques and has an extensive understanding of facial anatomy and in combination with her keen eye for aesthetics, she is well suited to provide high quality non-surgical aesthetic treatment at Sunninghill Dental.
Deepa specialises in Advanced Botox and Dermal Filler techniques as well as Platelet Rich Plasma therapy which is targeted towards facial rejuvenation and hair loss. She regularly attends postgraduate courses and conferences to keep her aesthetic knowledge and skills up to date in this fast paced industry and hopes to be able to offer further cutting edge techniques as the industry develops.
She continues to work as a General Surgical Doctor within the NHS whilst pursuing her passion for Aesthetic Medicine. She approaches all consultations with the utmost professionalism and is proud to offer patients comprehensive care before, during and after their treatment.
Deepa is a member of the General Medical Council and has published papers in national and international journals including the British Journal of Surgery, the European Journal of Surgical Oncology and the European Journal of Cancer.
Outside of work, Deepa enjoys travel, photography and mountain climbing.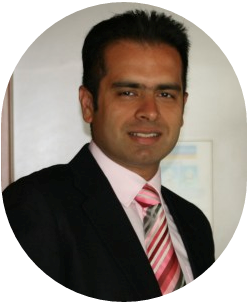 Victor Gehani
BDS. MFDS RCS (Eng). MFGDP(UK). DPDS (Bristol). PG Cert (Med and Den Ed). FHEA. FICOI. MSc Implant Dentistry (Warwick). FIADFE. PG Cert Rest Dent (UCL)
GDC registration number: 81565
Victor Gehani qualified in 2000 and after spending a year at the Eastman Dental Institute, has worked in a General Dental Practice in the UK. He has gained postgraduate qualifications with the Faculty of Dental Surgery, Royal College of Surgeons of England (2003), Facutly of General Practice UK (2004) and from Bristol University (Postgraduare Dental Studies 2007).
In 2007 the Pierre Fauchard Academy bestowed an honorary fellowship upon him for his contribution towards teaching and education in Dentistry. Victor regularly attends postgraduate courses to update and enhance his knowledge and skills in Dentistry and also lectures and examines for postgraduare dental courses and examinations. Victor has completed a teaching qualification and is a Fellow of the Higher Education Academy in the UK.
He regularly teaches and examines other dentists. With several years of experience in implant dentistry, Victor has completed and MSc in implantology from the University of Warwick (UK) and has been awarded a Fellowships from the International Congress in Oral Implantology (ICOI) and International Academy of Dento-facial Esthetics (IADFE). He has also completed a Post graduate certificate course in Restorative Dental Practice from the Eastman Dental Institute.
Victor is a Associate Dental Dean for London Dental Education and Training and is involved in organizing postgraduate CPD courses for the dental team and training Foundation Dentist. He has lectured on placing and restoring implants for BioHorizons and is involved in mentoring dentists undertaking further implant training.
OUR SPECIALIST TEAM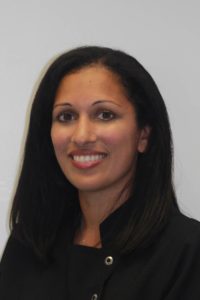 Urvi Patel
Specialist Orthodontist
BDS (Lon) MSc MFDS RCS (Eng) MOrth RCS (Eng)
GDC registration number:81174
Urvi graduated in dentistry from Guys Hospital, London in 2002. Following a year in general dental practice, she worked in Oral and Maxillofacial surgery at Orpington and Sidcup Hospitals, as well as at the Royal Surrey Hospital for nearly two years
During this time she was awarded MFDS from the Royal College of Surgeons (England).
This was followed by a further period in general dental practice to help develop skills in all branches of dentistry
She then worked as a senior house officer in paediatric dentistry at Barts and The Royal London Hospitals.
Specialist training in orthodontics started in 2007 at Guys and Kings (London), and Kingston upon Thames Hospital, resulting in her gaining an MSc degree and Membership in Orthodontics from the Royal College of Surgeons (England). She was subsequently registered as a specialist orthodontist with the General Dental Council.
Urvi is a member of the British and European Orthodontic Society, and has published papers in national and international journals.
Raj Chavda
Specialist Endodontist
BDS MClinDent MJDF RCSEng MEndoRCSEd
Country of issue: UK
GDC registration number: 103453
He qualified from Cardiff in 2006 and spent 5 years in NHS/Private general practice prior to commencing specialist training. After completing four years of specialist training he was accepted onto the General Dental Council Endodontic specialist list. Professionally he is an active member of the British and Pan European Endodontic Societies. He attends lectures internationally and has published research at Guys Hospital to develop advanced 3D radiographic imaging techniques.
MANAGER
Mrs Lynda Higgins
Practice Manager
NEBDN Dip Practice Management
Country of issue: UK
GDC registration number: 108706
Lynda has been the manager here since 2008. She is responsible for practice management, administrative and clinical governance, and staff training. Her extensive management experience and qualifications, combined with enthusiasm and strong people skills have contributed very considerably to the success of the practice in recent times
OUR HYGIENIST TEAM
Mrs Amanda Beagley
Dental Hygienist
EDH
Country of issue: UK
GDC registration number:3217
Amanda qualified from Guys in 1986, and has been with us since 1995. Her experience and skills have created quite a following over the years.
Mrs Virinder Flora
Dental Hygienist
EDH
Country of issue: UK
GDC registration number:3415
Virinder qualified in 1994, and is avery popular and enthusiastic professional, who splits her time between surgery work and periodontal research work. She has been with us here at Sunninghill for 11 years.
GDC registration number: 6381
Assia Chakroune
Hygienist/therapist
Country of issue: UK
GDC registration number: 213815
OUR SURGERY TEAM
Miss Claire Patterson
Dental Nurse
Verified Competency in Dental Nursing
Country of issue: UK
GDC registration number:128376
Claire has been with us since 2005, and is both nurse and receptionist.
Mrs Mandy Angus
Dental Nurse
DN (City & Guilds)
Country of issue: UK
GDC registration number: 220538
Miss Ramisha Khawaja
Dental Nurse
Miss Chanelle Bailey
Dental Nurse
GDC registration number:248761
Lois O'Connor
Dental Nurse
GDC registration number: 27406
Francesca Stevens
Dental Nurse
GDC registration number:276575
Rina Ratna
Trainee Nurse
OUR RECEPTION TEAM
Mrs Beth Bailey
Receptionist
Beth has returned to work after some years raising a family, and is a bright cheery team player, who has brought maturity and enthusiasm with her.
Miss Dawn Peden
Receptionist
TRAINING
Everyone at the practice is committed to progress through training. The practice was the first in the area to be Investors in People recognised, indicating our involovement in staff at all levels in the pursuit of quality.
Professional Registration
The General Dental Council (GDC) is the regulatory body of the dental profession in the United Kingdom. Their address is 37 Wimpole Street, London, W1G 8DQ and their telephone number is 020 7887 3800. Our dentists and staff adhere to the regulations governing the profession by the GDC as set out in their publication "Standards for the Dental Team". You can find out more about the GDC on their website www.gdc-uk.org.